About Us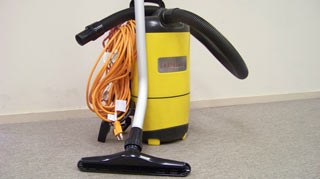 Metropolitan is a janitorial cleaning company that was founded in 1980. However our expertise in the cleaning industry dates back to 1965. Our customers stay with us on average of ten years. One of  our oldest customer began using Metropolitan cleaning services in 1975 and still remains a customer. Canadian owned and operated, we do not franchise out and we do not sell our contracts. Metropolitan also guarantees the quality of all our janitorial and carpet cleaning service. We are very proud of our trained staff and management support team. Metropolitan is  responsible for servicing over a hundred locations all over the Lower Mainland.
Our customer list includes such notable clients as:
· A.C.Nielson Marketing & Research
· Alexander Centre
· Bekins Moving and Storage
· B.U.K Investments
· Crosby Property Management
· Earth's Own Food Company
· Global West
· Re/max Realty
· Saputo Dairy Products
· Simon Fraser University (Alexander Campus)
· Vancouver Montessori School
· Williams Moving and Storage
· The Great Little Box Company
· Transportation Safety Board and many more
· Paperny Entertainment
· Western Pacific Enterprises
· Dominion Lending
We would like to say that if you are considering a better choice in BC janitorial cleaning services, please consider METROPOLITAN BUILDING MAINTENANCE LTD. Your complete satisfaction is our goal. Our manager prides himself on handling any janitorial or carpet problem. We are members of the BCCCA, VANEX, and IICRC.
Metropolitan Building Maintenance Ltd. is a local, full-service janitorial company, serving the Lower Mainland in beautiful British Columbia. Our company was founded in 1980. However …
VIEW DETAIL
Please find below our vision and mission statement.
VIEW DETAIL