Janitorial Cleaning Services
We can provide free estimates for: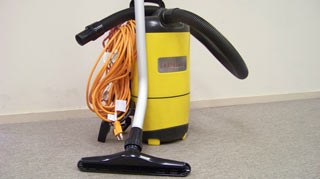 • Daily (5-7 day) service
• Weekly service
• Bi-Weekly service
• Monthly service
• As well as a customized cleaning service schedule.
Are you Happy with your Cleaners? This is something you should be asking yourself every few months.
Do you feel like your Janitors are not responding to your concerns, or that they are not even answering your calls? At Metropolitan we strive to create long-term, satisfied customers, who see the quality and care we put into servicing their locations. This is because by developing a working relationship where both the customer and the service provider trust each other, feel free to communicate any concerns without hesitancy, and see the physical change in the quality and performance of janitorial duties, the best possible service will be provided… and this is good for Metropolitan and our Customers.
A regular Janitorial service includes dusting, emptying garbage/recycling, vacuuming, cleaning kitchens, washrooms, window spot cleaning, and damp mopping floors. There are also monthly items such as high dusting of vents and air intakes, blind cleaning, clean out of the way corners, and vacuum upholstery. Metropolitan also offers many other items to include in the regular janitorial services, such as monthly Fridge cleaning.
Metropolitan's Janitors uses Microfiber cloths which remove dirt better and quicker, and reduce bacteria and germs. We use Ecologo Certified Green window cleaner, floor cleaner, bowl cleaner, and disinfectant, so that Metropolitan is not leaving chemicals behind. Together this maintenance program keeps your environment pure and your staff healthier. Metropolitan is a BC janitorial service that cleans for both appearance and health.
We want to provide the best janitorial service possible, this means we send out 'How Are We Doing?' forms every 3 months. By prompting our customers they can easily respond with their satisfaction or concerns and through this regular practice the quality of our service is always improving. Other methods such as Logbooks or routine inspections can be applied to create a better dialogue between us and our customers, making sure their concerns are resolved as quickly as possible.
GET A QUOTE